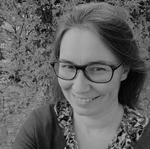 EZANNO Pauline
BIOEPAR, INRA, Nantes, France
Animal health, Bioinformatics, Ecology, Infectious diseases, Mathematical modelling, Population dynamics, Veterinary epidemiology
recommender
Recommendation:
1
Reviews:
0
Recommendation: 1
31 Jan 2020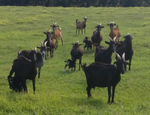 OneARK: Strengthening the links between animal production science and animal ecology
When scientific communities intertwine
Recommended by Pauline Ezanno based on reviews by

Rowland Raymond Kao

,

Arata Hidano

and 1 anonymous reviewer
Scientific research can be seen by some as a competitive territory: competition of opinions, concepts, publications, competition for funding. Fortunately, it is above all a territory of sharing and cross-fertilization of ideas. It is gradually becoming a territory of productive interdisciplinary collaborations, despite persistent resistance to making borders more permeable [1]. At the crossroads of worlds, many challenges must be met for communities to understand each other, to be able to communicate with one another, and to benefit mutually from scientific interactions [2].
Delphine Destoumieux-Garzon and co-authors [3] propose to stimulate a single Animal Research Kinship (OneARK) to promote the crossing of the scientific communities in animal production and animal ecology. These two communities share many concepts and methods, which, while they are based on marked specificities (natural versus artificial systems), also and above all have common points that need to be explored more closely. Seven concepts of shared interest to improve the resilience and sustainability of animal population systems were explored by the authors: selection, system viability, system management, animal adaptability, inter-individual diversity in systems, agroecology, and animal monitoring.
This foundation stone paves the way for a finer integration between these two communities, which are close and yet distant, and which are slowly getting to know, understand, and recognize each other.
References
[1] Ledford, H. (2015). How to solve the world's biggest problems. Nature, 525, 308–311. doi: 10.1038/525308a
[2] Knapp, B., Bardenet, R., Bernabeu, M. O., Bordas, R., Bruna, M., Calderhead, B., … Deane, C. M. (2015). Ten simple rules for a successful cross-disciplinary collaboration. PLoS Computational Biology, 11(4), e1004214. doi: 10.1371/journal.pcbi.1004214
[3] Destoumieux-Garzón, D., Bonnet, P., Teplitsky, C., Criscuolo, F., Henry, P.-Y., Mazurais, D., … Friggens, N. (2020). OneARK: Strengthening the links between animal production science and animal ecology. Ver 6 Peer-Reviewed and Recommended by PCI Animal Science. doi: 10.5281/zenodo.3632731