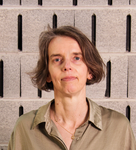 OLSSON Anna
Laboratory Animal Science, i3S - Institute for Research and Innovation in Health, University of Porto, Porto, Portugal
Animal behaviour , Animal welfare, Open science
recommender, manager
Recommendation:
1
Reviews:
0
Areas of expertise
Background: Degree in Animal Science (1994) and PhD in Ethology, Swedish University of Agricultural University (2001). Postdoc at Institute for Molecular and Cell Biology, University of Porto, and Danish Centre for Bioethics and Risk Assessment (2001-2004) Research interests: Behaviour and welfare of domestic (laboratory, farm and companion) animals; Ethics of (animal) research and technology.
Recommendation: 1
06 Sep 2023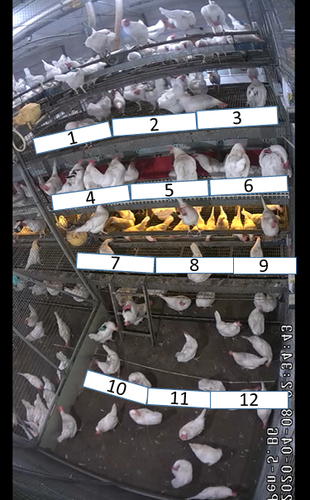 Validation of a Radio frequency identification system for tracking location of laying hens in a quasi-commercial aviary system
Tracking large numbers of hens in aviary housing: validation of a Radio Frequency Identification system
Recommended by Anna Olsson based on reviews by

Arjen van Putten

and

Mona Giersberg
With the increasing use of cage-free housing systems for laying hens comes the challenge of monitoring the behaviour of individual hens in large enclosures where they can be not only on the floors but on different levels. The aim of the present study by Gebhardt-Henrich et al., (2023) was to validate a Radio Frequency Identification (RFID) system with the capacity to track a large number of hens for different research and applied purposes where behaviour monitoring is relevant, such as heritability estimates for breeding programs.
In a housing system with 225 birds per pens, 26 antennae were placed at different locations. All birds in 5 pens were equipped with a glass tag in a custom-developed leg band. For validation purposes, the behaviour of three hens who could move between two pens was also monitored on video. Equipping these hens with colour-coded backpacks made them identifiable on video.
Matching the antennae detection of the focal birds with the behaviour observation showed that the antennae were able to detect a hen on the right tier in > 90% of cases, but that match on antenna level was lower.
The limitations of the system are also discussed in this concise methods paper that will be helpful to many researchers interested in tracking laying hens in loose housing systems.
Gebhardt-Henrich, S.G., Kashev, A., Petelle, M.B., Toscano, M.J., 2023. Validation of a Radio frequency identification system for tracking location of laying hens in a quasi-commercial aviary system. bioRxiv 2023.02.16.528820. ver. 3 peer-reviewed and recommended by Peer Community in Animal Science. https://doi.org/10.1101/2023.02.16.528820